8 tags
For The Days When I Don't Love You
Dear Jesus, This letter is for the days when I don't love You. For the days I don't feel You. For the days I can't hear You. This is for the days when I seriously wonder if You really love me as much as I've heard. This letter is for days like today. There's nothing really wrong but there's nothing really right. Days like today, I miss You but don't seem to care enough to do anything about...
5 tags
Please Shake Responsibly: The "Harlem Shake" and...
You've probably seen the videos by now. It starts off with an individual dancing quite reservedly by him or herself for about 15 seconds. In the background are other people who seem unaware. Once the bass drops, suddenly there is a crowd of people dancing. They're sometimes clad in ridiculous costumes, flailing, wiggling, and shaking about to no particular rhythm. The irony? None of them are...
12 tags
Life From The Other Side Of The Counter
When I was growing up, I learned to be skeptical of certain minority workers through observing my own family, friends and other people in my predominately white, suburban town. Migrant workers make up a good chunk of Long Island's economy. I remember watching documentaries in high school about Long Island's growing population of immigrants and dependence on immigrant labor. The general attitude...
12 tags
Facebook Stalking God
If you took a poll amongst my friends, I'm quite certain that whether best friends and acquaintances (I'd just like to note here that I do NOT know how to spell that word without spell-check), if you asked them to describe my top two characteristics, they would say: Facebook stalker and awkward human being. I LOVE to Facebook stalk. I mean.. for the most part I think everybody...
17 tags
Wasting Time with God →
It was a late, hot, and humid night during my summer as an intern with InterVarsity's Urban Project in St. Louis. I was in the kitchen when our director, Gerry, (a man who became like a spiritual father to me) stepped in. Gerry is naturally very fatherly to many people. He asked me how things were going. I had sort of a traumatic experience at the start of the internship and had wanted to quit...
I'm Moving!
I started blogging my "word vomit" three years ago. Tumblr was starting to become this awesome new social media site and I decided to jump on the bandwagon. Only, I signed up for an account without really realizing what Tumblr was.   I figured it was the new Xanga. Oh… Xanga…. may my old accounts never see the light of day or be found via Google. Amen.   Since Word Vomit started, I've posted...
4 tags
Letter to the Little One
I'm currently working at a cafe/gift shop in a hospital. Tonight before my shift ended, a baby was found abandoned in the women's bathroom. I know that they make this an option for people who want to give up their baby for whatever reason but… I suppose the reality of it never hit me until tonight and I'm not sure how to take it all in. I spent much of the ride home in...
8 tags
A Two-Year old Refugee, a Shooting, and a God Who...
I spent a summer as an intern with InterVarsity's Urban Project in St. Louis in 2009. It was that summer when I first came to grips with the fact that following Jesus meant giving up my life. Literally. It's easy to sit in a nice church building singing, "Take my life and let it be consecrated, Lord, to Thee." Summer 2009, I learned that I never really appreciated the full...
8 tags
More Dying To Do
"In a way, I said 'yes' to following Jesus into the slums. But I was shown that I have more dying to do, more losing of myself. I learned that conversion to Christ is a process. Many more yes's are needed after the first yes. But when everything wasn't quite what I expected, I wanted to say 'no' so badly and I realized just how costly the invitation of Jesus to discipleship is." -Karen Ngooi,...
3 tags
Warts and All
From Genesis 32:  "24 So Jacob was left alone, and a man wrestled with him till daybreak. 25 When the man saw that he could not overpower him, he touched the socket of Jacob's hip so that his hip was wrenched as he wrestled with the man. 26 Then the man said, "Let me go, for it is daybreak." But Jacob replied, "I will not let you go unless you bless me." 27 The man asked him, "What is your...
5 tags
"I am so fed up with hearing from Christians who say they are "pro-life" when they are really "pro-birth", who say they are "pro-family" when they are really "pro nuclear family". The move from the Old Testament to the New was a movement from biological relationships to spiritual relationships. If Christianity is about anything at all it is...
5 tags
The Power of Words
We were beginning our road trip home after a wonderful week at IVCF's end of the year leadership retreat in the Adirondacks. I had fallen asleep in the car already. Suddenly I was roused from my nap as a car, headed in the wrong direction in our lane, nearly collided head-on into our vehicle. The other driver was able to swerve back into the correct lane in time. Naturally, we were pretty shook up...
5 tags
Matthew 7:1-5 "Do not judge, or you too will be judged. 2 For in the same way you judge others, you will be judged, and with the measure you use, it will be measured to you. 3 "Why do you look at the speck of sawdust in someone else's eye and pay no attention to the plank in your own eye? 4 How can you say, 'Let me take the speck out of your eye,' when all the time there is a plank in your own...
5 tags
"To be honest "Love the sinner but Hate the sin" is wrong in my mind. There is no room for hating if you are truly committed to loving. I think the mantra should be "Love the sinner, regardless of the sin"." -Nicole Campbell
5 tags
7 tags
9 tags
Urban Ministry: CityLights & why I kept going back
I've been thinking a lot over the past 4 and a half years of my life. As a person fresh out of college and trying to figure out life outside of the world that was my alma mater, I've been pondering: how did I become the person I am today? My life has been radically transformed over the past few years. How do I reconcile who I am today with returning back to the place where I was a completely...
5 tags
IVCF on Campus. Does it even matter?
I want to share something I came across today. InterVarsity posted this link today as the establishment of christian fellowships on university campuses are being challenged. http://www.intervarsity.org/blog/intervarsity-important-campus-because "This past year, InterVarsity's ministry has been challenged on 41 campuses (most recently at the University of Buffalo and Vanderbilt University)....
7 tags
Rediscovering Jesus in the City
I'm back on Long Island after a week and a half trip to Geneseo. I spent about half-hour in Penn Station waiting for the LIRR. In that half-hour, I witnessed 2 different people on 2 separate occasions belittle and verbally abuse service workers and sat across the table from a woman who seemed to suffer from Schizophrenia. Since I've gone to school in upstate NY, I've noticed that the more time...
6 tags
Community
"Worship is not about God needing us, as if our love and admiration were necessary for God to feel complete. God is not that co-dependent. The beauty is not that God needs us, but that God wants us. The love of the Trinity was so big that it spilled over into the creation of man and woman. The love of the Trinity was so big, we were created to share in the community of God. And we are the...
5 tags
Watch Night (From the book of Common Prayer)
Established in African-American communities on December 31, 1862, Watch Night is a gathering to celebrate the Emancipation Proclamation becoming law. When the clock struck midnight on January 1, 1863, all slaves in the Confederate States were proclaimed free. Since that date 146 years ago, African-Americans have celebrated the good news of freedom in local churches on New Year's Eve. Like the...
1 tag
Ministry
"More and more, the desire grows in me simply to walk around, greet people, enter their homes, sit on their doorsteps, play ball, throw water, and be known as someone who wants to live with them. It is a privilege to have the time to practice this simple ministry of presence. Still, it is not as simple as it seems. My own desire to be useful, to do something significant, or to be part of some...
4 tags
Common Prayer
Fourth-century church father Gregory of Nazianzus wrote, "God became human and poor for our sake, to raise up our flesh, to recover our divine image, to recreate humanity. We no longer observe distinctions arriving from the flesh, but are to bear within ourselves only the seal of God, by whom and for whom we were created. We are to be so formed and molded by Jesus that we are recognized as...
7 tags
O Holy Night
"Truly He taught us to love one another; His law is love and His gospel is peace. Chains shall He break for the slave is our brother; And in His name all oppression shall cease."                         -Placide Cappeau Drawing from the book Everyday Justice by Julie Clawson In 1847, after this songs release in France, a French bishop denounced the song for its "lack of...
5 tags

5 tags
Theology of Weakness
I'm reading a book called The Emotionally Healthy Church By Peter Scazzero. The book centers around how we don't like to live in brokenness and vulnerability. Most of us are blind to how broken we actually are or if we're aware of our brokenness, we try to cover it up. Our culture values "strength" but we've wrongly attributed "strength" to battling...
7 tags
"We have been called to serve the Lord. And we have not been called to serve the..."
3 tags
It's been a rough 2 weeks. I'm in a tricky stage of my life.. not to mention the horribly awkward situation I'm in right now. And while none of it is ideal… none of it is easy… while it's terribly painful, I'm so glad to be where I am today. I consider myself infinitely blessed to have met the people I've met this semester and to have been able to...
Common Prayer
Vincent de Paul said, "We must love God, but let it be in the work of our bodies, in the sweat of our brows. For very often many acts of love for God, of kindness, of good will, and other similar inclinations and interior practices of a tender heart, although good and very desirable, are yet very suspect when they do not lead to the practice of effective love." Lord, you have shown us...
4 tags
"A hypothetical gospel only works for hypothetical sinners. Let us once again know that we are much more broken and in need of your grace than we presently realize. And also convince us that we are much more accepted and loved by you, than we ever dreamed or imagined."
5 tags
I have been awake for about 2 hours now and have witnessed, way too much already, that people are so dang mean. People weren't mean to me personally… not that it makes anything better… Would it kill people to be a little kinder? Would it kill people to be a little more optimistic? Is it so horrible to give people the benefit of the doubt a little more? We bond over...
7 tags
Common Prayer
Henri Nouwen wrote, "Praying is no easy matter. It demands a relationship in which you allow someone other than yourself to enter into the very center of your person, to see there what you would rather leave in the darkness, and to touch there what you would rather leave untouched." Lord, we bring to you our vulnerability, our wounds, our pain, and our growth. By the power of your...
4 tags
4 tags
6 tags
Common Prayer
Alphonsus Ligouri, eighteenth-century founder of the Redemptorists, wrote, "Persecutions are to the works of God what the frosts of winter are to plants; far from destroying them, they help them strike their roots deep in the soil and make them more full of life." Lord, where your church is weak through comfort, strengthen us through necessary trials. Where your church is invisible...
6 tags
The Discipline of Rest
When I originally planned to work 30+ hours a week 2 weeks ago, I didn't consider the fact that basically all those hours would be spent in complete and constant chaos behind the bar. Alas, week one is finished. I am emotionally burned out. I am physically burned out. My throat hurts from yelling and I'm losing my voice. My feet hurt all the fricken' time. I have just...
4 tags
6 tags
Common Prayer
"Steadfast God, perhaps one of the greatest mysteries is why you continue to entrust the work of your kingdom into our clumsy hands. But we are forever grateful that you do not want to change the world without us. May we become the church you dream of. Amen."
6 tags
Ethical Consumption? Food for thought...
"Hey Scott, So I'm reading Everyday Justice (IVP book by Julie Clawson) and its fantastic. Only, I just started working at Starbucks which led me to research more about fair trade… which is really highlighted in the chapter about buying fair trade coffee. But an issue that was brought up in my training and is part of the greater fair trade debate...
5 tags
Whispers from the Father...
…during the calm of morning… "Dear Vicky, my Beloved daughter, I am with you. I go before you. I will never leave you. I will never fail you. In my Son's name, you will overcome… for I am the Lord, your God who is able."
7 tags
Dear Jesus,
Give me a bigger dream to dream. Help me to believe that this simple girl with a Communication degree from a college in cow-town America can contribute to Your kingdom come on earth as it is in heaven. I have lost my vision, my motivation, my desire to be used for greater things because I have accepted that I am useless, unintelligent, and incapable of such purposes. But You tell me You have...
loved into existence: prayer for a major life... →
naomimara: from the book of common prayer seems especially appropriate for me right now Lord, help me now to unclutter my life, to organize myself in the direction of simplicity. Lord, teach me to listen to my heart; teach me to welcome change, instead of fearing it. Lord, I give you these stirrings inside me. I give you my discontent. I give you my restlessness. I give you my doubt. I give...
7 tags
The Serenity Prayer: A Profound Lesson of Grace
Most people are familiar with the "Serenity Prayer". It is an untitled prayer by the theologian Reinhold Niebuhr and is commonly associated as part of the Alcoholics Anonymous' 12-step program. I'm afraid that this prayer is so common, people glance over it missing the depth and profound meaning behind it. I know too many people who are much too hard on themselves for their...
6 tags
Summer Project: Book Plugs!! →
My reviews/plugs of essential books that shaped my theology. Intended to give you some suggestions for good reads that may help you in your walk and ministry. :-)
5 tags
Dear Jesus, I know I've been struggling a lot with my relationship with You. And of course, You know I've been working through my feelings and wrestling with my disappointments. You know where I am and You know what I'm struggling with. I don't know where I am with all of that still. I don't know what my next steps are and I don't quite know how to know. But...
4 tags
Papa Gerry
My heart is just overflowing with emotion after talking on the phone with Gerry. What a coincidence that my tribute speech for my class tonight is a tribute to him.  I can't find the right words to convey just how thankful I am for him. He helps me understand what a father's love looks like. Because understanding God as a loving father, I can't. I can't fathom or...
8 tags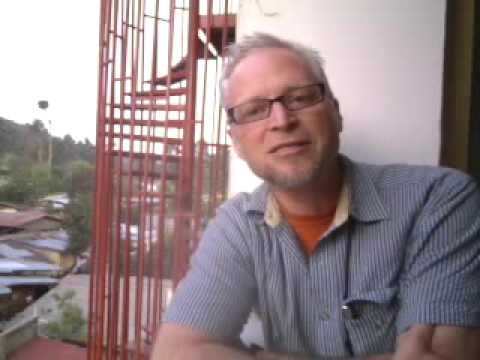 1 tag
Somewhere in Between
I am somewhere in between wanting to be taken care of and wanting to be independent I am somewhere in between hurting and healing I am somewhere in between wanting to be grown up and wanting to still be a child I am somewhere in between wanting you to love and be proud of me and wanting to show you I don't need you I am somewhere in between wanting to rebel against you and needing your...
8 tags
Worship Convictions from a Worship Leader
I have been a worship leader at Geneseo since my Sophomore year. I've struggled with my responsibilities as a worship leader since. It's a complicated mess of trying to juggle worshipping myself while leading others, trying to not be so concerned with the performance aspect of the set, leading a practice that is more than just going through the motions, and trying to reject the need...